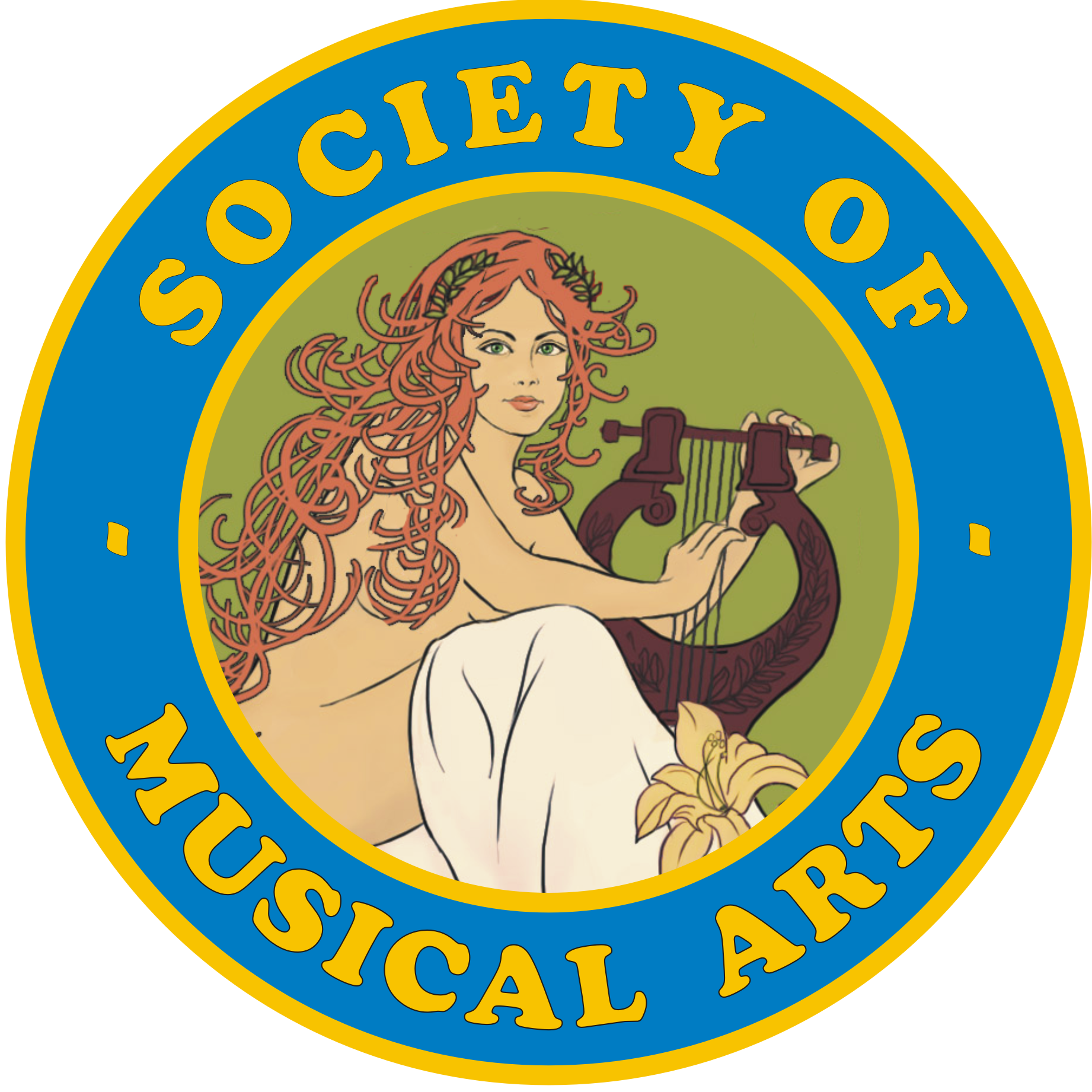 Remaining concerts:
Sundays, 4 pm:
March 19, 2017
June 4, 2017
at Maplewood Middle School
7 Burnet St,
Maplewood, NJ
07040
Testimonial on
Lincoln Portrait
by the Honorable
Victor DeLuca
Mayor of Maplewood
For the Orchestra:


Rehearsal Schedule and Repertoire for March 19, 2017

March 19, 2017 concert flyer
forward! print!
post!

REHEARSAL
ORDER

for Mar. 19
(under construction)

Repertoire for
June 4, 2017
Contact us
How you can help our orchestra!
SOMA CONCERT IS ANNOUNCED IN MATTERS MAGAZINE
SPRING 2016
Society of Musical Arts next concert: March 19, 2017

Maestro Steve Culbertson rehearses the orchestra on Saturday, 10/29/16



more photos from our October 29-30 rehearsal and concert:





Did you know SOMA has angesl? Here are two of them, Innes Borstel and Janet Poland (cello and viola, respectively). When they're not playing in the orchetra, they schlep for, care for and feed us!




Jameson Platte and daughter Beth pose for a Kodak moment.



Maestro Culbertson rehearses Maplewood Mayor DeLuca in Copland's Lincoln Portrait. Read his testimonial.



A pensive moment in the woodwind section.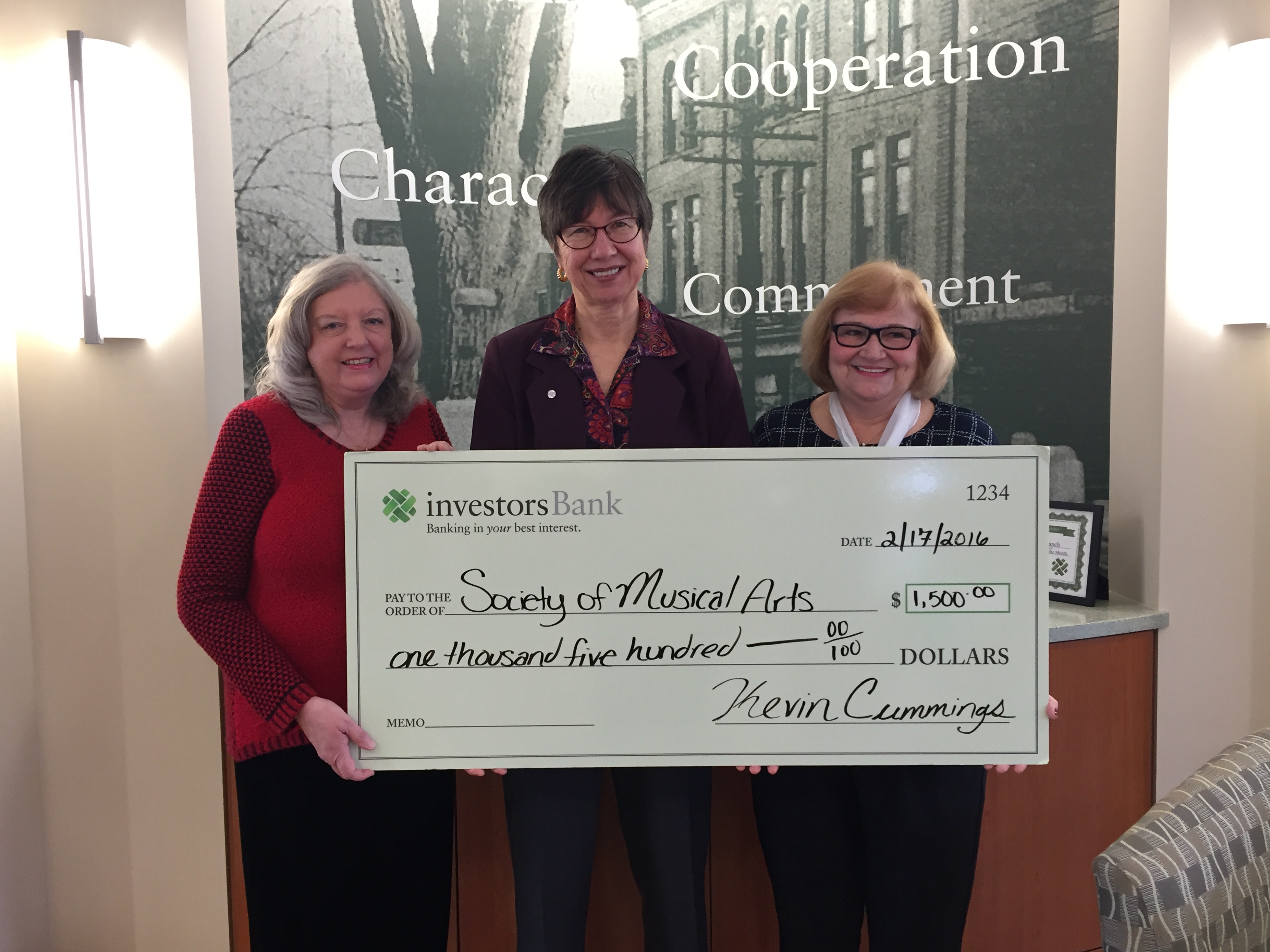 Marsha Ann Zimmerman (left) of Investors Banks presented a "big check" to SOMA officers Peggy Reynolds and Laura Paparatto on 2/17/6. Thank you Investors Bank!


Join Care2Share Affinity program and help SOMA even more! It costs you nothing. Just link your eligible account.
Click logo for details
.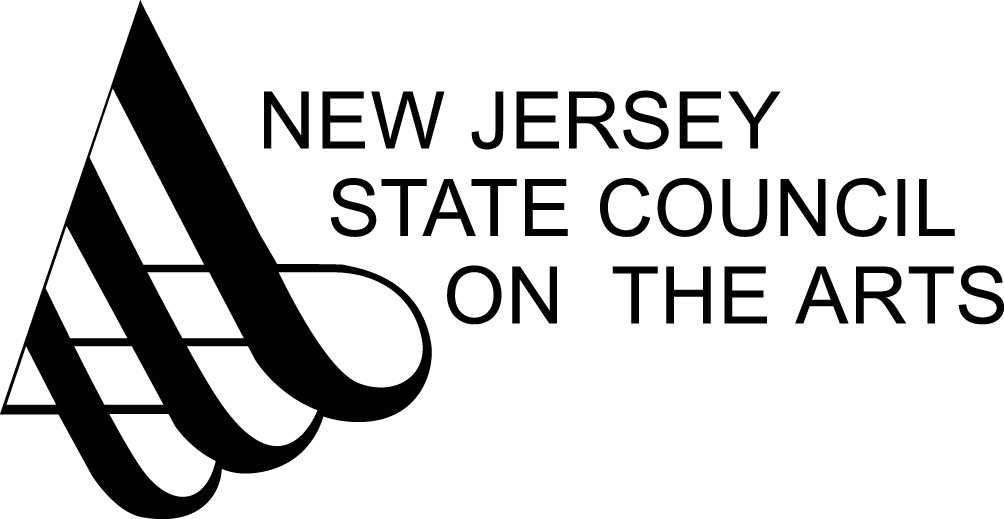 This program is made possible in part by funds from the New Jersey State Council on the Arts/Department of State, a Partner Agency of the National Endowment for the Arts and administered by the Essex County Division of Cultural and Historic Affairs.